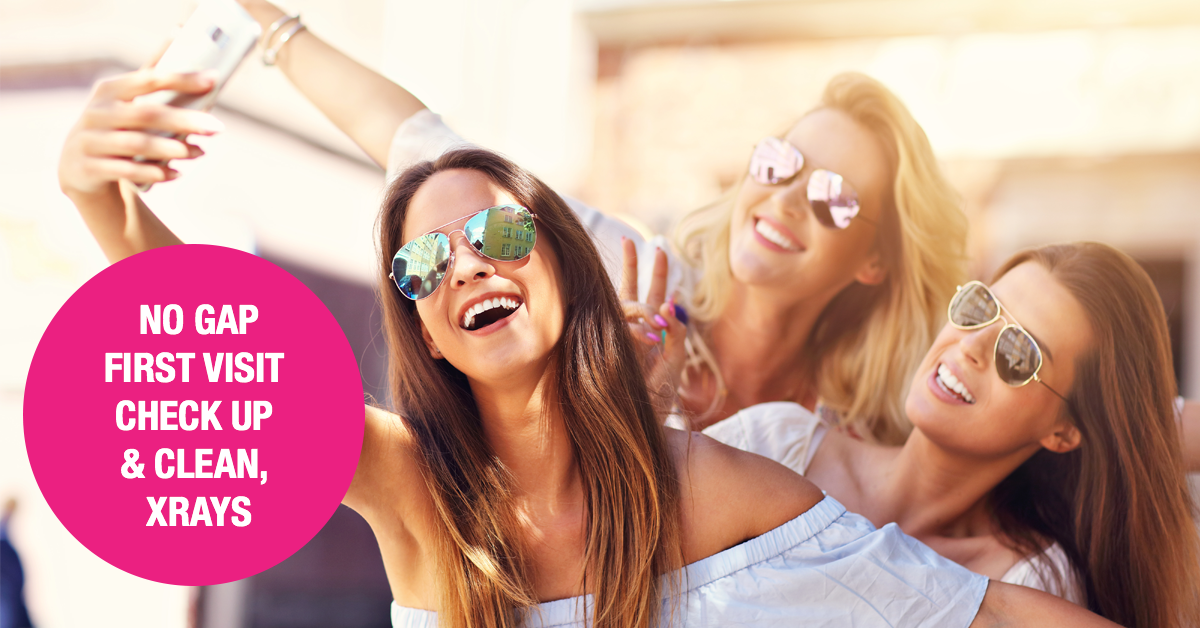 Your one-stop dental clinic in Sydney CBD
If you suffer from toothache but shy away from visiting the dentist, share your concerns with our receptionist while scheduling an appointment. At Clear Dental, we have a team of the most caring dentists in Sydney who can address all patients' needs.
We would be glad to provide you with all the necessary information on your visit. If you have an emergency case, our dentists are here for you and your loved ones during the business week.
As an authorised Bupa and CBHS dental care provider, Clear Dental offers health insurance plans with access to the most experienced medical practitioners. Keep your smile healthy wherever you are!
Telephone: (02) 9283 6220
Address: 101/127 York Street, Sydney, NSW 2000
Opening hours: 9am-6pm Monday-Friday (except for Public Holidays)
Available Services
Cosmetic Dentistry: Veneers, Crowns, Bridges
General Dentistry: Consultation, Fillings, Children's Dentistry, Geriatric Care Dentistry, Preventive Dentistry, Root Canal Therapy, Gentle Dentistry
Orthodontics: Invisalign, Lingual Braces, Metal and Ceramic Braces, Clear Retainers, Lingual Wire Retainers
Same Day Emergency: Cracked and Decayed Teeth, Pain Relief, Gum Infection Management
Sedation: IV Sedation (Sleep Dentistry), Happy Gas, Oral Sedation
Surgery: Wisdom Teeth Removals, Dental Implants, Root Canal Surgery, Piezoelectric Surgery
Best Sydney CBD Dentists
Have you ever faced the need to find a really good dental clinic in Sydney? We are sure you have. Do you remember your first impressions of a clumsy dentist looking into your mouth? Of course, you do. Can you think back to when your wallet was getting empty even for just a tiny filling? Certainly, yes. From this point on, you can get the above-mentioned worries out of your head! We introduce the best dental clinic in Sydney to you.
Here only highly skilled and recommended Sydney dentists are waiting for you. While in a hurry, you don't have to spin your wheels looking for another (and possibly incompetent) teeth healer. If you look for a quiet place full of beautiful smiles and doctors capable of assisting you or your children, you're on the right track.
The dream team of dedicated dentists in Sydney CBD will provide you with excellent dental care services at the best prices. Clear Dental combines successfully leading technologies with personalized services. We aim at defying stereotypes associated with the dentistry.
To find a good Sydney dentist might be a real challenge, but Clear Dental offers high-quality dental care services at reasonable prices. Our goal is to solve our patients' problems hassle-free that's why our specialists are continuously improving their skills. We are regular visitors of lectures, dental conventions, and seminars to keep up with the times and be the first to use new technologies and methods in the practice.
You Have a Dental Problem, We Have a Painless Solution
It doesn't matter what dental problem you're suffering from, whether a tooth decay, a gum disease, tooth sensitivity, a toothache or unattractive smile, we can offer a detailed treatment plan tailored to your needs and budget. At our dental clinic in Sydney CDB, you can get any tooth treatment connected with:
Same Day Emergency

General Dentistry

Surgery

Sedation Dentistry

Orthodontics

Children's Dentistry

Dental Implants

Cosmetic Dentistry

One Visit Ceramic
If you are in our clinic for the first time, you will get an initial consultation to set the course of your treatment. Clear Dental sees about not only common toothache treatment but also the aesthetics of your smile. We offer undoubtedly the best services of cosmetic dentistry all over Sydney. Along with surgery, general dentistry, our doctors can work real wonders in the sphere of orthodontics. Your bright and white smile can level up your self-confidence, and we are eager to make it perfect.
Our staff always do their best to take care of every single patient. In this respect, we move beyond just the best services in New South Wales. In order to break down any barriers, there are multilingual dentists in our Sydney denture clinic. Therefore, Chinese-, Taiwanese-, Japanese- and Korean-speaking patients can easily find a common language with our doctors, allowing them to focus on your teeth.
As you have already noticed, our primary task is to lay the groundwork for you to feel as comfortable as possible. A highly professional approach and friendly faces of our employees play a pivotal role in leaving only good impressions. We are the most caring Sydney dental professionals who always put their patients first. Check it out for yourself!
Whatever services you receive; we guarantee only positive results. Schedule your next visit to the best dentists in Sydney right now.
Direction to Clear Dental Sydney City

101/127 York Street, Sydney, NSW 2000
We are located across from the Queen Victoria Building bus stops on York Street, above Town Hall Station (QVB exit)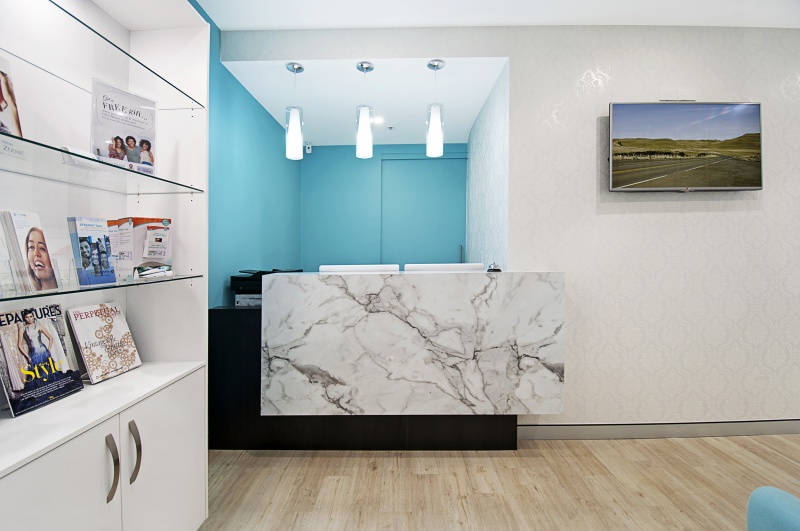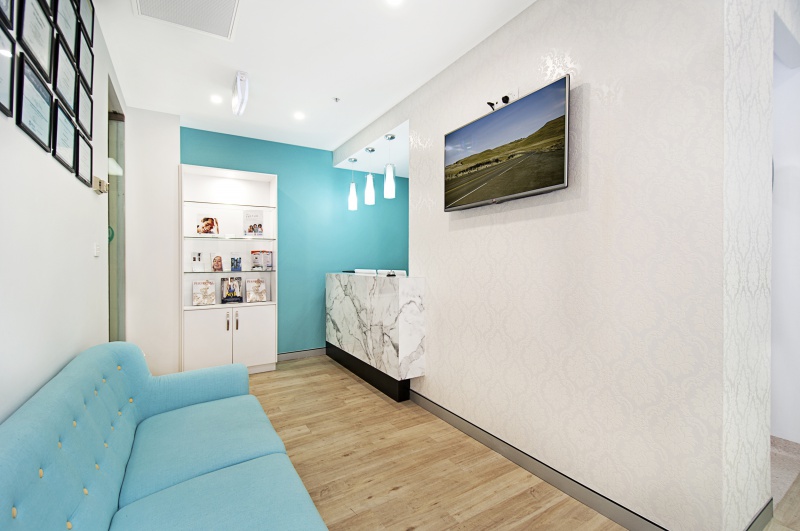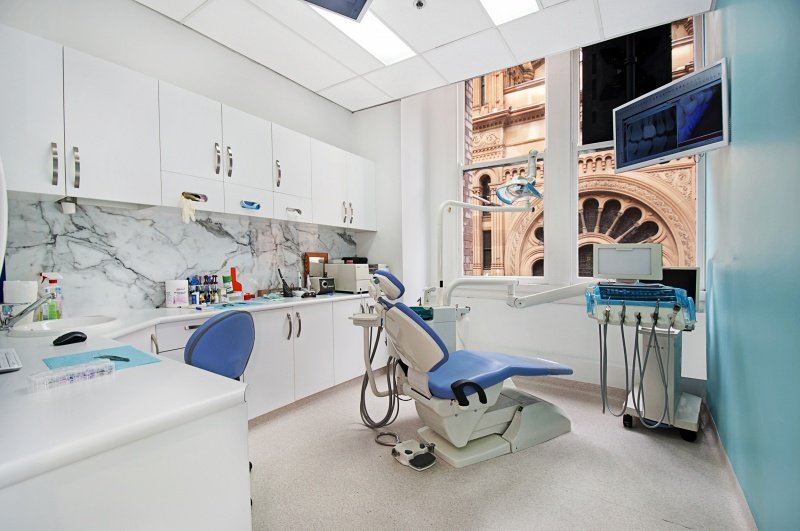 We service patients from Darling Harbour, Martin Place, Circular Quay, World Square, Dawes Point, Haymarket, Millers Point, Sydney City, Sydney CBD, Town Hall, Wynard,The Rocks, Surry Hills, Newtown, Balmain, Lilyfield, Leichardt, Annadale, Glebe, Broadway, Ultimo, Pyrmont, Bondi Junction, Darling Point, Kings Cross, Point Piper, Double Bay, Woolara, Moore Park, Zetland, Waterloo, Alexandria, Mascot, Haberfield, Summer Hills, Ashfield, Dulwich Hill, Lavender Bay, Crows Nest, North Sydney, Kurraba point, Cremorne Point, Mosman, Neutral Bay, Cremorne, Milsons Point, Greenwich, St.Leonards, Waverton, Wollstonecraft.
Visit your dentist in Sydney CBD for an annual check-up
Good self-care habits start with good dental care habits, and an annual check-up should top the list. This routine procedure can help you avoid unexpected issues that may result in poor dental health and overwhelming medical bills. Don't underestimate the advantages of regular check-ups for your well-being and bank account!
Once at the Clear Dental Sydney dental clinic, you can get the care you need to prevent cavities, tooth decay, migraines and feel more confident while smiling. Isn't it a good reason to include a dental visit in your schedule?
A comprehensive annual check-up at Clear Dental includes several steps.
Oral health assessment
If it's your first dental hygiene appointment, your dentist will just inspect your mouth to ensure you don't have any issues with the teeth and gums. It's much easier to prevent and treat the first signs of the problem before it shows up with pain and discomfort. Your dentist may also take X-rays to have a closer look at all hidden teeth issues. This is a painless and safe procedure.
Professional dental cleaning
You may brush and floss your teeth twice a day, but that's not always enough to keep all the plaque and stains on your teeth at bay. What's more, if you haven't brushed your teeth for about three days, plaque may harden and turn into tartar that resembles a cement-like coat of bacteria. Doing nothing about it causes the layer of plaque to get thicker and start giving off acids, which are the main culprit of enamel hypoplasia, cavities and other teeth issues.
Our Sydney City dentists will carefully take off plaque build-up using manual and sonic removal methods. These methods are great for evaluating general dental health and determining the right treatment for you.
Fluoride treatment
When all the plaque is removed, your dentist will polish your teeth with a special paste and apply fluoride. It strengthens your enamel and creates a protective barrier that makes it difficult for bacteria to cling to.
Sensitive teeth and bad breath are the most obvious reasons for visiting the Clear Dental Sydney CBD dental clinic. We'll do a complete check-up and discuss your treatment options, so you don't have to put off your best smile for later.
Other reasons to see one of our dentists in Sydney City
Toothaches and bleeding gums are not the only reasons to schedule a dental appointment. Migraines, jaw soreness and other discomforting signs may implicitly tell you it's time to go to the Clear Dental clinic in Sydney CBD.
Don't let poor dental hygiene jeopardise your health. Even if you suffer from sleep apnoea, our dentists can check whether it's caused by a dental problem and plan a tailored treatment plan for you.
If you're looking for a dentist in the CBD of Sydney, make a dental hygiene appointment at Clear Dental. We have a large team of professionals who will make your health their top priority and guide you through the nitty-gritty of your treatment.