Orthodontic Services | Sydney Orthodontist
Crooked teeth are a common dental problem; some experts have estimated that up to seven people out of ten would benefit from orthodontic treatment at some point in their lives.
A person who has an alignment problem with their teeth or jaw has malocclusion or bad bite. The aim of orthodontic treatment is to correct the bite. We use appliances to move teeth by exerting a constant light pressure to them. When the appliances are tightened, the teeth receive more pressure. In response to pressure, a tooth will move slowly through the jawbone. This process will cause some tenderness and sometimes pain, but most people report that the discomfort is minor.
The Importance of Straight teeth
People have orthodontic treatment to improve the appearance, health and function of their teeth. These days, with good oral hygiene and regular dental care, teeth should last a lifetime.
Crooked teeth may affect the function of normal chewing, speech, also cause gum damage and tooth wear. It will be difficult to achieve proper oral hygiene and obviously a better smile and appearance.
When to Seek an Orthodontic Assessment
Orthodontic problems can be apparent by seven to nine years of age, when most of the adult front teeth have come through. However, problems may be detected earlier than this.
Early Treatment
Early examination of the teeth and jaws allows us to detect and evaluate problems and plan the best treatment. In some cases, early treatment may prevent orthodontic problems form getting worse. It may also result in shorter and less complicated treatment if more treatment is required at a later age.
In most patients, the optimal time to start orthodontic treatment is after the last baby tooth has been shed, this usually occurs by about 12 years of age.
Treatment for Adults
In the past, orthodontic treatment was generally restricted to children and teenagers. However, the basic process involved in moving teeth is the same at any age, and orthodontic treatment is also successful for adults.
Treatment is usually longer for adults because their jawbones are denser than in children. As an adult's facial bones are no longer growing, some severe malocclusions cannot be correct with braces alone. In such cases, orthodontic treatment combined with jaw surgery can achieve improvements.
Orthodontic Treatment
Examination and Treatment Planning
A thorough examination is important for proper diagnosis of a malocclusion. Records assist the accurate analysis of each patient, which include:
1. Impressions from which plaster models of teeth are constructed
2. Photographs of the teeth and face
3. X-ray film of teeth and jaws.
If it's too early to start treatment, the patient is reviewed at regular intervals until the time is right to start treatment.
Retention
At the completion of orthodontic treatment, the braces are removed and retainers are fitted to hold the teeth steady in their new positions. These appliances may be removable plates or wires fitted behind the teeth. If they are not worn according to instruction, the teeth may move out of alignment. We will want to inspect the corrected teeth at regular periods for up to five years after the retainers have been phased out; patients are expected to attend once or twice a year.
Orthodontic Problems in Adults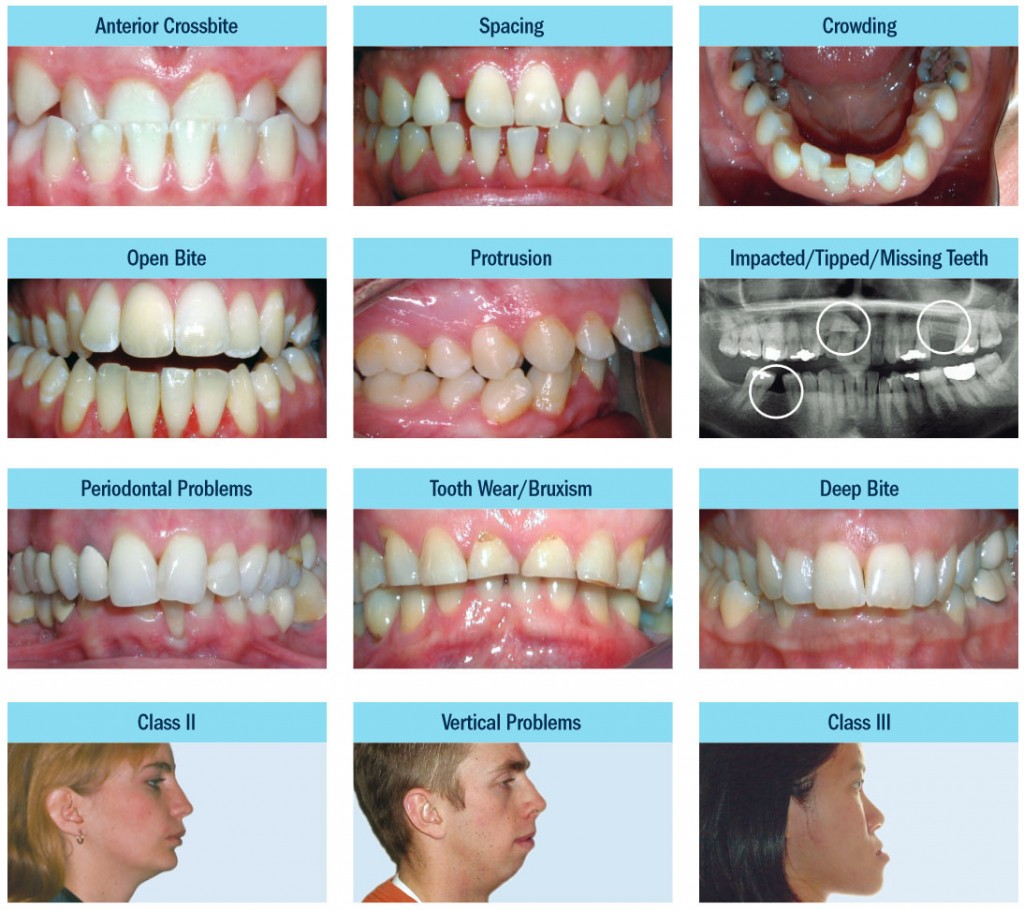 Orthodontic Problems in Children (at Age 7 or above)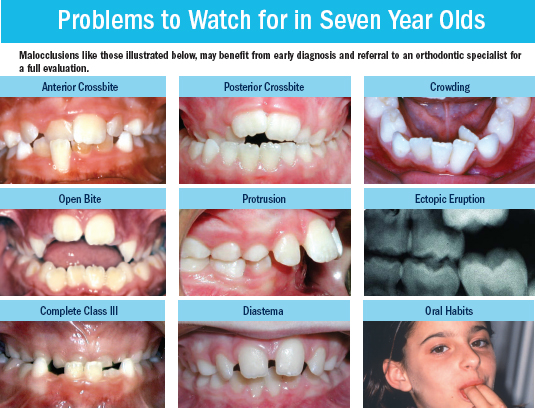 Orthodontic Treatment Options
Post-op Instructions
Avoid sweets
You may experience some pressure and discomfort on your teeth.
Be gentle with braces and avoid chewing hard and/or sticky food.
Brushing and flossing around braces is sometimes challenging and time consuming, but very important.
 Call our office if you have any questions.
If a bracket comes loose or off, please bring it back to our office immediately
Use an electronic tooth brush and an Oral-B Oxyjet
Full range of orthodontic services in Sydney to ensure you'll be smiling with confidence
Whatever your orthodontic needs or aesthetic concerns are, you're on your best way to getting the desired results with state-of-the-art technology at Clear Dental. The most effective and comfortable treatments we offer to help with teeth alignment issues make our clinic the top choice when looking for orthodontists in Sydney.
Gone are the days when your options were limited, but the discomfort was integral to any of those issues. With the latest materials and innovations, and the best orthodontists in Sydney, your custom treatment plan at Clear Dental is the ideal solution to fit your needs and budget.
Today, a variety of corrective devices, including partial braces and clear aligners, are designed to work gently and smoothly to shift the teeth into their normal positions. These look and feel much better than traditional metal braces, and they are way more comfortable to wear and take care of. Non-braces treatments are also available, but any good orthodontist in Sydney will focus on choosing the one to effectively improve dental function along with appearance.
Your custom plan at Clear Dental ensures a quicker treatment time with fewer appointments to align your teeth and bite while eliminating any cosmetic concerns. With the best Sydney orthodontics technologies and experts, we'll be happy to ensure improved tooth position and your comfort in such common orthodontic cases as:
Crooked or crowded teeth
Overbite
Crossbite
Underbite
Excessive wear patterns of teeth
Spacing
Overjet
Abnormal or ectopic eruption
Jaw bone abnormalities
Consult the best orthodontists in Sydney to understand your options
We'll be happy to schedule an appointment for you or your children and explain everything you need to know when undergoing orthodontic treatment. The timely detection of dental conditions is the best starting point to ensure you have the most cost-effective options. In the majority of cases, malocclusion and teeth spacing issues only require fitting the patients for corrective braces.
However, dental problems range in severity, especially in adults. They often require more complex orthodontic services in Sydney, whereas they wouldn't have been necessary if the orthodontic issues had been treated earlier. Severe malocclusions, jaw bone abnormalities or ectopic eruption of teeth that do not grow properly require surgical orthodontic treatments before braces can be used for alignment and improved bite.
But keep in mind that most of these conditions can be avoided when addressed in children and teenagers before they progress in severity.
Sydney orthodontics for proper diagnosing and ultimate improvement
With years of experience and remarkable results achieved with orthodontic treatments, Clear Dental offers the best care in the industry. Whether you have cosmetic concerns or significant dental discomfort, no issue is too small or too big, and consulting our experts about it is the smartest move you can make today.
We are proud of helping hundreds of our patients feel proud of their smiles. Contact us today for an appointment to clear any doubts and get expert answers to all your questions!