Porcelain Veneers | Cosmetic Dentistry Sydney
A veneer is a new front surface for a tooth, custom made from porcelain. Veneers are extremely versatile and can be used to align crowding or protruding teeth, close gaps or lighten tooth colour. The strength and appearance of our dental porcelain veneers rivals that of natural teeth and they're used to make long lasting changes to the smile.
Our dental veneers consist of a thin, strong layer of restorative material which is placed on the surface of a tooth. These can be applied to improve a tooth's appearance, or protect its damaged surface from further wear and tear. This range of products is suitable for a wide range of patients, from young to old, and can help to improve the appearance and functionality of almost any smile.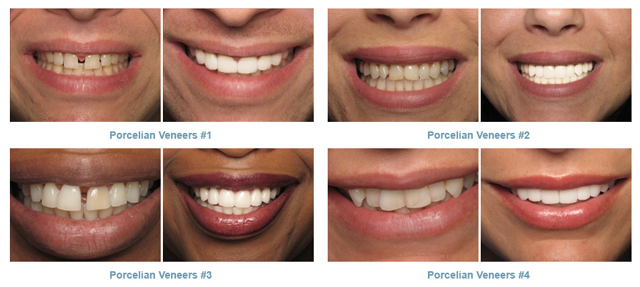 The two primary types of material used in the manufacture of these products are composite resins and dental porcelain.
Composite resin material can be directly applied to the mouth itself, or can be created by a dental technician in a suitable laboratory and later attached to the tooth. Depending on the treatment method and unique circumstance of the patient, either option may be chosen by our Clear Dental team. Both approaches provide a reliable and truly durable dental solution.
The porcelain dental veneers we offer our Sydney patients are exclusively manufactured in the laboratory. They are just as durable, strong and aesthetically pleasing as a composite resin solution, and your dentist will discuss the most suitable option at the time of your dental appointment.