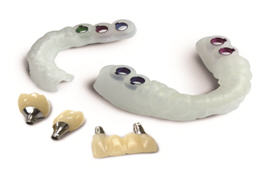 Why Dental Implants?
Problems with Missing Teeth
As of 2013, the Australian Institute of Health and Welfare has documented an average of 5 missing tooth per person living in Australia. Missing teeth problems comprise not only a change in your appearance but as well as functional problems.
Missing teeth problems
The jawbone shrinks and makes someone appear old.
Tilting and drifting of adjacent teeth will occupy the supposed to be space for future restoration.
Bite problems that can lead to jaw joint problems (TMD).
Difficulty in

eating with missing teeth

.
At Clear Dental, we can replace a missing tooth with a fixed bridge or dentures. Fortunately, with the advancement in dentistry, most people indicated dental implants as their best option for missing teeth replacement. Our passionate Clear Dental dentists would love to make you the best dental implants in Sydney! So why should you consider getting dental implants?
Benefits of
Dental Implants for missing teeth
Several studies have proved that dental implants have a success rate of 99% and can last from 30-50 years or even a lifetime with proper oral hygiene care.
Clear Dental aims to mimic the appearance of a natural tooth in making your dental implant. We make our dental implants match the color, shape, and size of the remaining teeth.
Compared to a fixed bridge, dental implants do not require removal of healthy tooth structures to adjacent teeth. It decreases the risk of decay development and root canal problems over time. It is also easier to clean than a three-unit (or more) bridge.
We understand that eating with missing teeth is difficult, but not with dental implants. The dental implants restore the bite and contact with another tooth which makes chewing feel natural.
Also, dental implants improve one's self-esteem. A person with a dental implant is more confident to speak because there is no fear of something getting dislodged out of the mouth (i.e. removable dentures). The dental implant is placed into the jawbone as stable as a normal tooth is.
Improved speech is also expected in having dental implants for missing teeth replacement. As we all know, certain sounds like "th", "s", and "v" are made using the front teeth. It will be really hard to speak without front teeth.
Last but not the least, the reason why dental implant is the best option for missing teeth is the ability of it to stimulate bone growth. The tooth root when used in chewing or biting, stimulates bone growth. However, with the removal of a tooth, the bone starts to shrink due to loss of stimulation. The dental implant replicates this natural stimulation to the bone.
Missing Teeth: A Guide to Treatment Options in Sydney
At Clear Dental, we offer different options for replacing a missing tooth other than dental implants. Although, there are both pros and cons.
It is commonly the option for replacing a missing front tooth. But due to unnecessary removal of healthy tooth structures to other teeth. There is no bone growth stimulation in a fixed bridge, unlike in dental implants. Thus, bone loss and receded gums are expected after some time.
Removable Partial Denture
This is a more affordable alternative. Unfortunately, it does not stimulate bone growth and increases bone loss advancement.
To sum it up, dental implants are today's best option for missing teeth in Sydney. It has 99% success rate and can last a lifetime with proper oral hygiene care.
We value your appearance & mouth function as much as you do. We, at Clear Dental, would love to see you in our clinics and discuss dental implants with you! You'll surely love the endless benefits of having a dental implant placed in your toothless gums.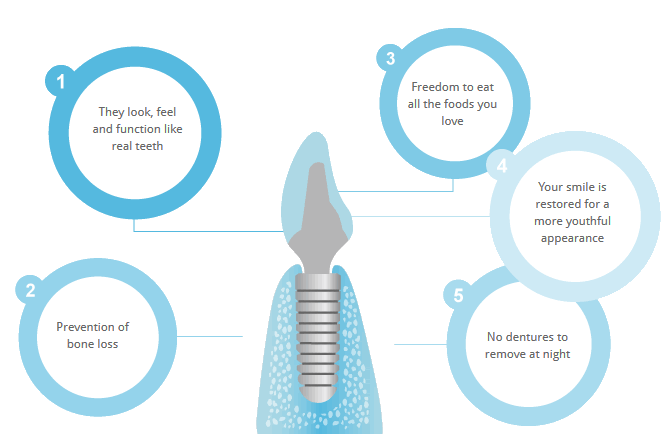 Any surgical or invasive procedure carries risks. Before proceeding, you should seek a second opinion from an appropriately qualified health practitioner.