What are Dental Implants?
At Clear Dental we have found that dental implants are truly able to enhance the quality of life for our patients. Dental implants can improve our patients' overall health, while helping them gain the confidence that comes from a well-functioning smile that looks good and feels natural.
Dental implants are biocompatible titanium replacements of the tooth's anchoring roots. Dental implants replace missing teeth by mimicking nature as closely as possible.
Dental implant restorations have three parts:
Titanium, bone-integrated implant
Implant abutment
Implant porcelain crown
Let's look at a cross section of tooth and an implant together to visualize what a dental implant can provide.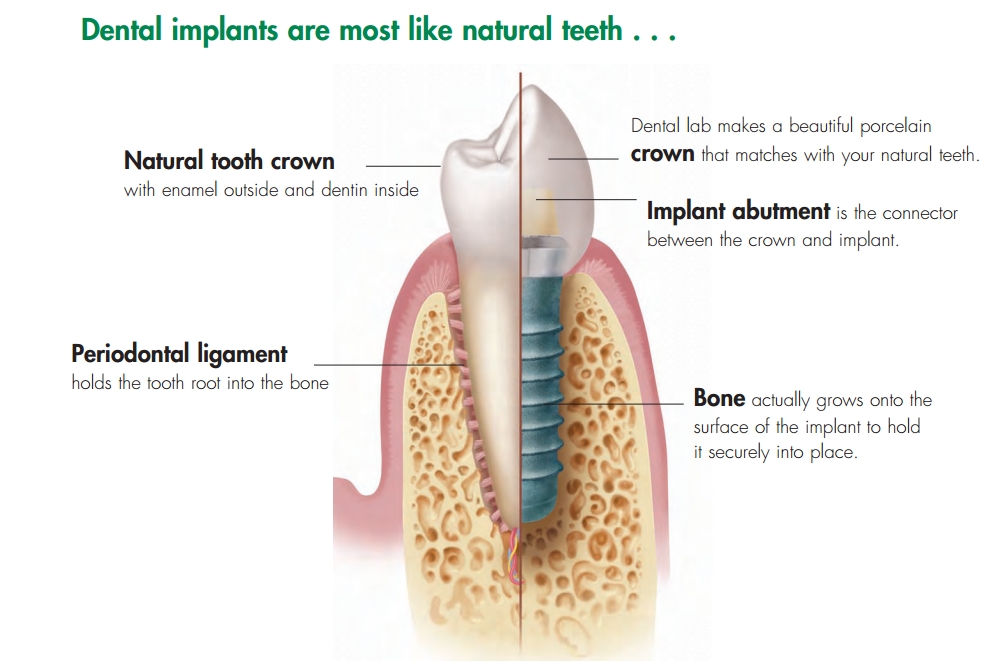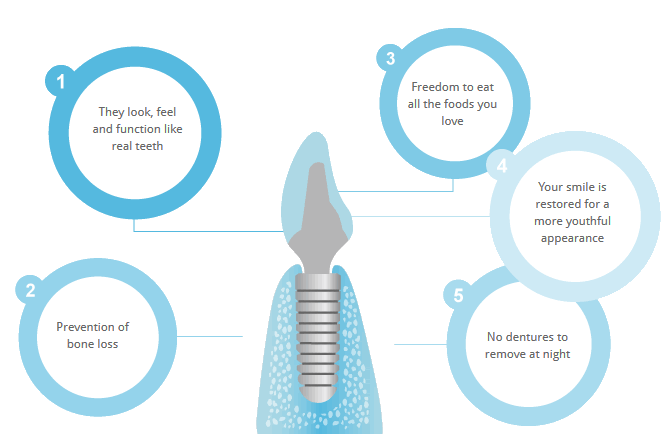 Any surgical or invasive procedure carries risks. Before proceeding, you should seek a second opinion from an appropriately qualified health practitioner.