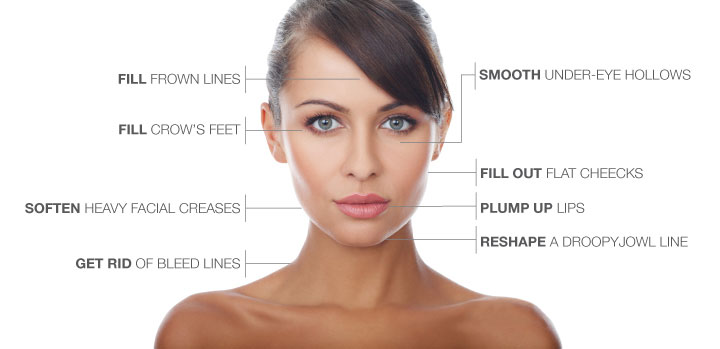 The Best Dermal Fillers in Sydney at Clear Dental
Clear Dental provides patients with dermal filler packages in Sydney at competitive prices, while maintaining a high standard of medical care with unmatched attention to detail. We don't take chances with inferior products just to save a few dollars. Continue reading to find out whether this treatment is right for you.
Are Dermal Filler Treatments Similar to Botox?
No, not at all, although they can be used to produce a similar effect. Apart from the fact that both dermal fillers and Botox are administered by injection, there is not much similarity between them.
First of all, Botox works by interacting with a muscle – it basically stops the signals from being received which would normally tell the muscle to contract. On the other hand, dermal fillers can more easily be compared to collagen. These dermal filler clinic treatments are used for two main purposes: to make wrinkles appear less defined, or to "plump up" facial features such as lips and cheeks.
Another difference between the two is that dermal filler injections are more often used in the lower parts of the face, whereas Botox is more often used in the upper parts of the face such as the eyes and forehead. However, rules are made to be broken, and there are times when Botox will be used in lower parts of the face, and times when dermal fillers are used in the upper parts of the face.

How Long Will The Treatment Last?
There are different types of fillers, but as a general rule the treatment will last for about a year. This is twice as long as most Botox treatments last for.
Dermal fillers are also much faster to take effect than Botox. You will notice immediate results, and then see the full effect in a couple of days.
You will most likely experience some swelling and bruising for those initial couple of days as well – more so than what you would experience with Botox.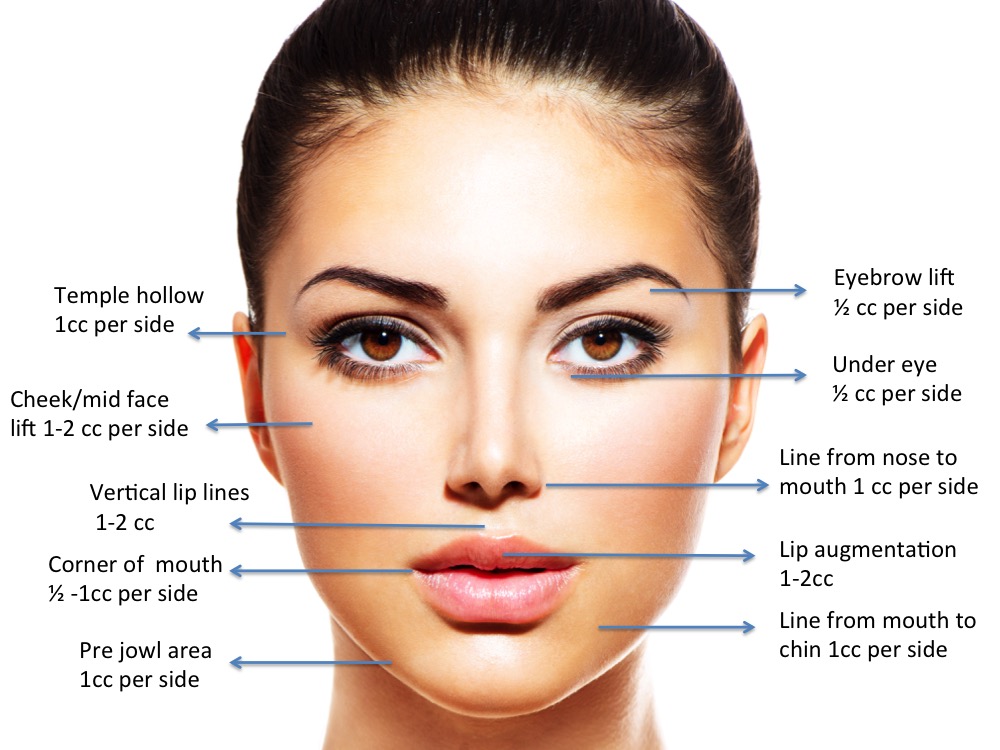 Getting Dermal Fillers in Sydney
We have all seen the horror stories about people who went overseas to get a medical procedure done cheaper than they could get here. It's called medical tourism, and you should think twice before doing it.
While you have been searching around locally for cheap dermal fillers in Sydney you may have noticed it's not that cheap after all. Of course, it's nowhere near as expensive as cosmetic surgery, but it's more than a few cups of coffee. Unfortunately this is unavoidable, as we are not prepared to compromise your safety with products that may very well be inferior and harmful.
Obviously there is a lot more we would like to discuss with you about dermal fillers, but at the same time we don't want to inundate you with too much all at once. So, take your time and browse all of the research and information online, and think it over. When you are ready you can come in and see us, give us a call, or contact our professional staff online today to find out what we can do for you.
FAQ
Does dermal fillers treatment require pain relief?
Dermal fillers are considered to be more painful than Botox shots. They are usually injected into very sensitive face areas that's why the pain level is higher. For this reason, some patients prefer to apply anesthetic cream to numb treatment areas before getting dermal fillers. At Clear Dental, we use Juvederm XC containing lidocaine. As a result, the pain level reduces with each subsequent injection.Because lips are considered to be among the most sensitive face areas, we perform a dental block prior to each treatment. This procedure includes a few lidocaine injections and application of an anesthetic gel to the gums.
How much time will it take to see the results after the procedure?
The advantage of this procedure is that you will be able to see immediate initial results. However, you will have to wait for a few days for the final results to appear. Right after the procedure, you might get some bruising or inflammation. The overall volume of the treated area will be increasing over the first couple of days.
How long does the dermal filler effect last?
Clear Dental uses Juvederm which lasts between 9 and 12 months depending on the amount of filler applied and injection area. Other fillers are comparable in duration.
What will happen if I get only one dermal filler procedure?
If you discontinue getting dermal filler treatments, the effect will wear off with time. You WILL NOT have more wrinkles and less volume than you initially had.
Will it be obvious that I've had a dermal filler procedure?
Clear Dental specialists do their best not to over-do dermal fillers. We stick to the rule that it's better to underfill than overfill because we know that no one wants to have an 'overdone' look. It's possible to reverse the effects of dermal fillers with subsequent enzyme shots. However, it can be a messy and unpleasant experience.
Are there any restrictions for getting dermal filler injections?
Yes. If you have some skin infection on the planned injection area, don't get the treatment. We will be happy to see you some other time.
Are dermal fillers allowed for pregnant women?
We recommend to refuse from the procedure while you are pregnant though it's unlikely to cause any adverse effect on your baby.