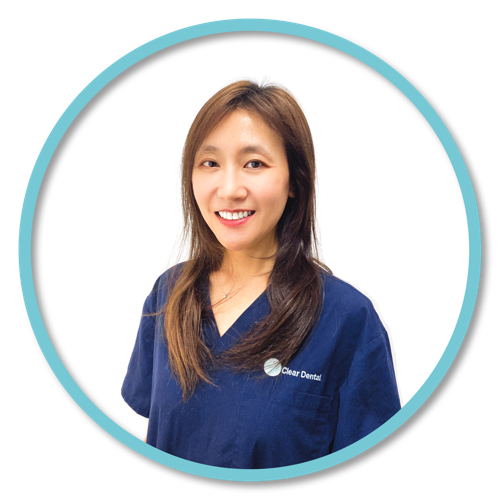 Dr Julia Jung
BMedSci, M.Pharm (Sydney), DDS (Melbourne)
Dr Julia obtained her dental degree from the University of Melbourne followed by a Bachelor of Medical Science and Master of Pharmacy at the University of Sydney.
Her love of caring for other people brought her to dentistry as a career choice after having worked as a dental assistant in the past. As a dentist, she is a very dedicated and passionate professional who makes sure that her patients receive the best quality care to maintain good oral hygiene. She is very gentle and kind and provides treatments that she would perform on her own family. She also has a good relationship with children.
Since graduating from dental school, she is continuously attending numerous professional development courses and lectures to keep up to date with developments in dentistry with a particular interest in the fields of implants, orthodontics (braces and Invisalign) and cosmetic dentistry.
Outside of work, she is a mother of a cute little boy who makes her busy all the time and enjoys spending time with her family when she's not working.