Dr. Fiona Lo
BDS (Qld), GradDip Ortho (City of London Dental School, UK)
Dr Fiona graduated from dental school in Queensland with an Academic Medal. She then went on to complete a 3-year Postgraduate Diploma in Orthodontics and Dentofacial Orthopaedics from the City of London Dental School. Dr Fiona has specialised training at an orthodontic clinic for 2 years alongside orthodontic specialists, myofunctional therapists and ENT surgeons.
Dr Fiona is skilled in all fields of dentistry and has special interests in children's dental care and orthodontics. She is very patient and gentle, especially to children and nervous patients.
Dr Fiona takes pride in the dental treatments she performs and likes to take clinical before-and-after photos to show patients. She is also passionate about continuing professional training and is always looking to provide the best care for her patients.
In her spare time, Dr Fiona enjoys pilates, creative arts and spending time with her cats.
Dr Fiona is fluent in English, Cantonese and Mandarin.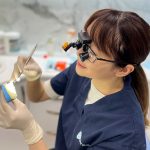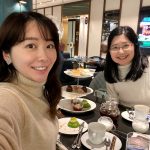 Before and After Photos from Dr. Fiona Lo