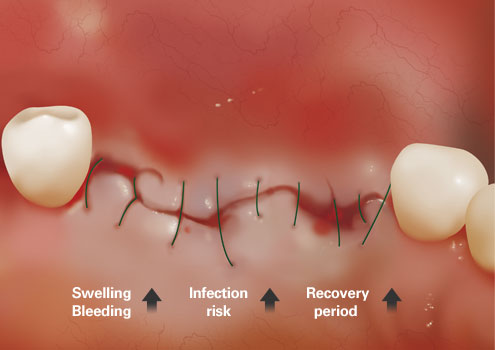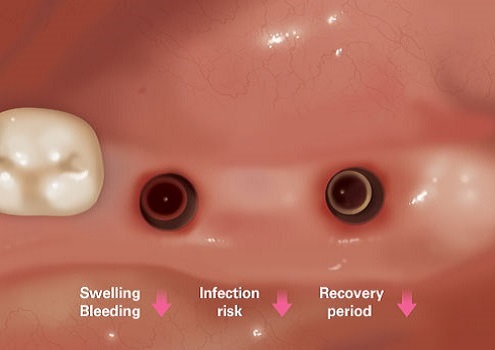 Dental Implant Dentist | Key Hole Surgery Sydney
At Clear Dental, we care about your charming yet natural smile. Whether you experience discomfort while eating your favorite food, talking or even laughing, do not hesitate to contact us and we will be happy to assist you. Our highly qualified dentists provide the high-end dental implants in Sydney for patients who suffer from broken teeth or tooth loss caused by periodontal diseases, tooth decay or injuries.
Select implants that are crafted to fit your natural teeth
The best dental implants are a proven option for those who strive to improve and maintain their dental health and appearance. On top of that, the core benefits of the tooth-replacement procedure include the following:
Maintenance and strengthening of the jaw bone after tooth loss;
Elimination of the annoying discomfort caused by removable dentures;
No pain or inconvenience when chewing or speaking;
All the forces in your mouth are distributed equally;
Replacement of the ill-fitting or broken dentures;
Both facial structure and speaking ability are improved;
Durability that can last a lifetime.
Fair prices and superior quality
If you are still in the dark about whether any cost of dental implants in Sydney should be enormously high, Clear Dental services are your answer. We offer a comprehensive suite of solutions at the more than reasonable rates. When it comes to the blend of fair pricing and top quality, there is no other Sydney dental implant centre quite like us.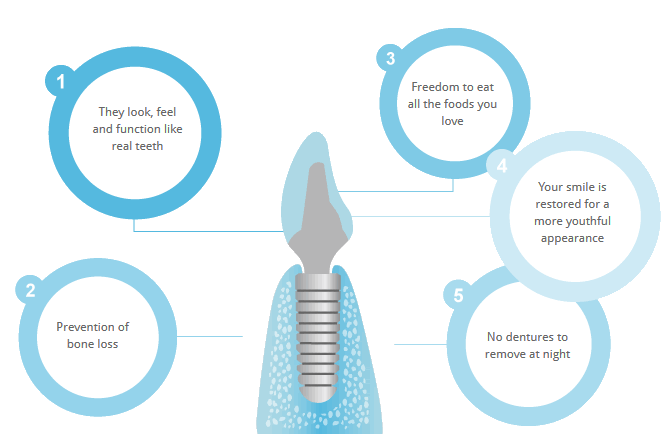 Visit our comfortable office near you, and we will discuss your restorative expectations and anesthesia options, provide dental exam and build a detailed guide tailored to your specific needs. Our dental specialists will tell you how to prepare for your upcoming procedure, how long it will take, and what to expect during and after the surgery. Make an appointment with the Clear Dental team today and get your perfect smile back as soon as possible.